White House Job Summit Could Start With Easing Business Climate
If you've listened to the 24-hour news cycle recently, government talking heads spin the blame game around liberally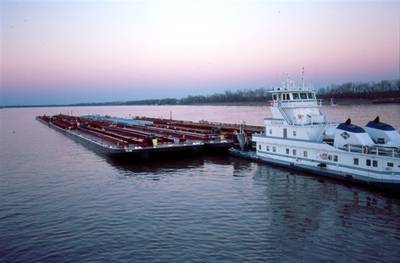 Skyrocketing healthcare costs are the fault of big bad insurance companies. High fuel costs are the fault of Big Oil. Wall Street's woes are solely the responsibility of greedy CEOs and out-of-control investment bankers.
One would think anyone that makes money these days in the United States is evil and responsible for the economic downturn and the country's spiking unemployment rates.
It seems Big Government needs to learn that business men and women create jobs, build wealth and drive the economy. Those individuals also run insurance companies, oil and gas firms and investment agencies.
With the ambitious White House agenda to reform health care, pass far reaching climate change legislation and crack down on SEC regulations, many decision makers throughout the economic spectrum would rather hold onto their money to see how the politics of this nation plays out.
Speak to any investment analyst and they'll tell you stability – especially in government circles – is a key ingredient to success. Nobody wants to invest in the unknown.
Next month, Pres. Obama plans to hold a "Jobs Summit" to address job creation in this country. He wants to include experts on Asian markets and the global economy. This summit will closely coincide with a meeting in Copenhagen – at which 200 countries will gather to debate the terms of a climate accord to replace the Kyoto Protocol.
I've personally spoken with CEOs and investment bankers who have said pending climate change legislation has kept their dollars in their pockets. Publicly, Nucor Corp. Chief Executive Dan DiMicco told reporters the possible cost of such legislation is a key concern whether the company locates its new $2.1 billion steel plant on the Mississippi River in Louisiana or chooses a South American location instead.
"We're sitting here waiting to see what our enlightened Congress does with global warming legislation," DiMicco told the Association Press. DiMicco added that a U.S. cap-and-trade program would overly burden domestic steel companies, do little for the environment and place U.S. steel producers in an unfair situation to compete with foreign companies that don't face the extra costs.
The Nucor plant would be a boon for the Lower Mississippi River maritime industry, as all steel coming in and out would be shipped via the Big Muddy. It's only a multi-billion dollar company investment, aimed at creating 500 direct jobs with an average salary of $75,000.
That's job creation standing on the sideline.
Those hoping for a real economic recovery should hope the upcoming Jobs Summit sheds light on the real ills of job creation: burdensome taxes and ever-increasing regulation.