Blackbeard's Sword Found off North Carolina?
This press release came across my desk. It's not commercial maritime, but I had to post it somewhere, because it's about pirates! Arrrgh. I find myself torn between the romaticized version of historical pirates, (my eight-year-old loves Captain Jack Sparrow, and so do I, I have to admit) and the daily news I post on real-life pirates and their 600 some hostages still in danger and waiting to get hom to their families.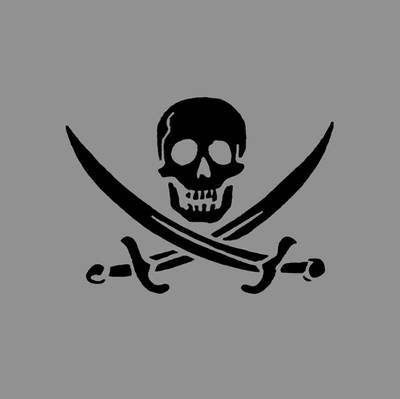 Archaeologists recently discovered what is believed to be the sword of a famous pirate, off the shore of
North Carolina
's Coast. Captain
Edward Teach
(1680 - 1718), better known as Blackbeard, was a pirate who plundered the coasts of the West Indies,
North Carolina
and
Virginia
.
With the upcoming release of
Pirates of the Caribbean 4: On Stranger Tides
, a pirate craze is in full force across the nation and adventure-seekers experience an authentic pirate haven on the Crystal Coast. In the new movie Captain
Jack Sparrow
is forced aboard Captain Blackbeard's Ship, the
Queen Anne's Revenge
. The Crystal Coast played host to Blackbeard and his swashbuckling crew in the 1700s and remains the final resting place for the
Queen Anne's Revenge
. From exploring Blackbeard's ship and visiting Blackbeard's Hammock House, to paddling kayaks in pirate-drenched waters and searching for hidden treasure at the haunted Fort Macon, bustling buccaneers embark on a journey that retraces Blackbeard's nefarious ways.