Crew Navigation and Safety Training at SeaTrade 2018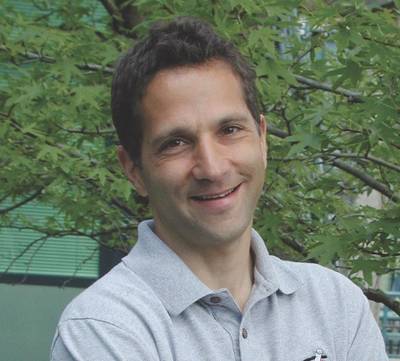 Earlier this month I was fortunate to be invited to take part in a panel at the 2018 Seatrade Cruise Global Safety & Security Symposium. The topic being Crew Navigation and Safety Training, I was joined by Captain Bill Anderson (Director of the Pacific Maritime Institute and NSAP, MITAGS-PMI), and Morgan Turrell (Deputy Director, Office of Marine Safety, National Transportation Safety Board). Our moderator, John Sifling (Principal, Broad Reach Maritime LLC), kept the panel very interesting with detailed questions on a wide range of navigation and safety training issues and current practices present in the industry. This article will summarize and share some of the main insights which I hope you will find relevant.
Morgan Turrell began the panel with a brief outline of some of the larger and more recent global incidents. He focussed on the El Faro incident as he took part in leading the two-year investigation of the incident. A plethora of safety issues such as the captain's actions, ineffective bridge resource management, inadequate company and management oversight, were deemed to be probable causes of the sinking of the US cargo vessel. However, the crew's complacency as well as the lack of effective crew training and drills on procedures, ship and system knowledge were also definite contributors to the accident. Morgan emphasized that human performance is always a factor when it comes to these types of occurrences, and that better training and assessment is critical in both reducing the severity and number of large-scale incidents.
The panel then discussed the new technology and programs being introduced that help close the skills gap between mariners who are well-trained and those who aren't as prepared. This includes programs such as NSAP, technology that tracks and manages skills assessment activities, and broader blended learning techniques.
Bill Anderson introduced the Navigational Skills Assessment Program (NSAP) at MITAGS-PMI, which uses custom simulation scenarios and criteria based on knowledge and skills requirements. With the number of students that go through NSAP, the program has the ability to track and look at a large amount of data. This allows them to make inferences on training and performance. One great example that Bill brought up was the use of radar trails to point to mariners that got into less COLREGs situations than other mariners.
I also had the opportunity to bring up BC Ferries, one of our customers, and their use of a learning management system in their blended learning training program, SEA (Standardized Education and Assessment). In the years that the program has been in place, BC Ferries has reduced injuries by 60% and lowered their insurance premiums by $1.1 million annually.
To give an example of the SEA program, their deckhand vessel familiarization training goes through a variety of stages that include both standardized online learning and assessment, and traditional face-to-face learning. The deckhands begin with a standardized self-study phase (that is verified with an online, objective exam) which equips them with a baseline of knowledge before training onboard the vessel. This blended approach is so powerful because each training method has its own advantages, some of which can make up for the other's disadvantages. Variability, both in the skills learned and time it took to train onboard, is reduced and learning outcomes become more consistent.
Finally, the panel agreed that while the STCW regulates a base minimum regarding the skills and training an officer may need, the IMO does not enforce re-certification in many areas (such as stability courses, COLREGs, etc.). It is critical for operators to continuously train their own crew, rather than rely solely on regulations to set the standard as these skills can easily erode over time without retraining. Constant learning and assessment is crucial in sectors that have low probability-high consequence accidents such as the maritime industry. Accidents are rare, making it easy for operators to fall into complacency and operate in a laissez-fair manner. However, the potential for damage and loss of life when an incident does occur necessitates extra care when it comes to training.