Drill Ship Construction Boom in Brazil
The sheer amount of orders already placed and expected for drill ships and rigs is pushing the new Brazilian shipbuilding industry into raising its game in order to compete for driller orders.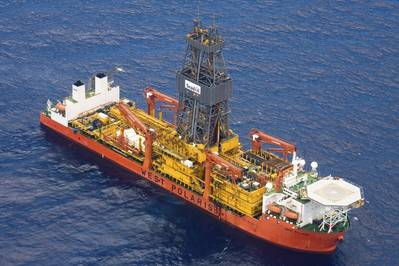 Petrobras alone is responsible for ordering a total of 28 drill ships of which 9 have already gone through the tendering process and will soon start being built.
Transocean is building 9 drill ships at international shipyards, including the Petrobras 10,000 drillship at the Samsung shipyard in South Korea, the ship being already pegged for a 10 year service contract with Petrobras.
Noble has 3 drill ships and 2 drill rigs slated to start five to six year contracts with Petrobras. The 3 drill ships will be modernized in Brazilian shipyards, with an investment of $175 million and will be paid daily rates of $90 million during the modernization process.
Pride is building 5 drill ships at the Samsung shipyard, of which at least one is already contracted to Petrobras. Presently Pride has 7 drill rigs operating in Brazil.
Seadrill has recently finished the delivery of 3 drill rigs to Petrobras and Sevan Marine has delivered 1 circular drill rig and has another in construction in China.
With all these orders being confirmed and more orders expected by other players operating in Brazil, the Brazilian shipbuilding industry is gearing up to be able to produce modern drill rigas and drill ships in the near future. This will undoubtedly happen as it is now officially government policy to invest in this area of shipbuilding. It is important to note that no drill ships or rigs were ever built in Brazil and in order to build and deliver these modern drillers it will be vital for the Brazilian yards to consolidate partnerships with international shipyards experienced in building modern drillers.
One Brazilian company, Odebrecht is looking to be a leader in deepwater drill rig and production rig construction in Brazil. Eyeing the pre-salt development and production Odebrecht O&G (OOG) will invest $3.5 billion along the next 3 years in order to build 5 drill rigs that may be contracted to Petrobras or other players. Their first rigs will be built in international yards but if the Brazilian yards manage to be competitive there is a good possibility that other rigs will be nationally built.
Hopefully within the next 3 years we will be seeing the first drill rigs and drill ships being built in Brazilian shipyards, thus opening a new market for the growing Brazilian shipbuilding industry.
Claudio Paschoa
Photo courtesy of Seadrill