Eastern Shipbuilding Group Battles Back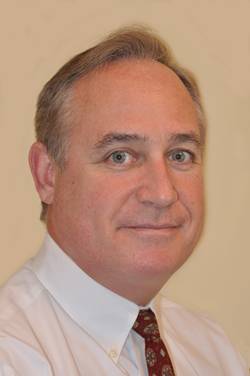 ESG begins the long road back to the 'new normal.' There are two reasons why I wouldn't bet against them.
Florida Gulf Coast-based Eastern Shipbuilding Group has resumed operations at both of its two main shipbuilding facilities just two weeks after Hurricane Michael devastated Panama City Florida and the surrounding communities. Unquestionably the most powerful storm to ever make landfall in the Florida Panhandle, Hurricane Michael was the third most powerful hurricane to make landfall in the United States. Its impact on the Panhandle was profound and within the gates of Eastern Shipbuilding's two sprawling production facilities, the damage was unparalleled.
For its part, Eastern first took a 'family' approach to its recovery, stressing the basic needs of its employees first, and then embarking on the careful task of picking up the pieces. The second part – probably in no small thanks to their first effort – has yielded immediate fruit and today, ESG President Joey D'Isernia says that the majority of ESG's workforce has already returned to work, as well as all its U.S. Coast Guard OPC dedicated staff.
In a prepared statement released on November 1, D'Isernia said, "Today, our staffing levels exceed 80% of our pre-Hurricane Michael levels and is rising daily." The firm reports working closely with its federal, state and commercial partners over the past two weeks to provide updates on the shipyard as well as on projects currently under construction. Power was restored to ESG's Nelson Facility on 10-21-18 and at ESG's Allanton Facility on 10-24-18 and production of vessels under contract is ramping back up.
Gulfport: Blueprint for Recovery?
As enormous as the Panhandle's rebuilding task ahead might seem, there is real precedent for what might come next, how that gets done, and why it probably will. And, those who doubt that eventuality only need to look down the coastline to the port of Gulfport, Mississippi for guidance. That's because until Hurricane Katrina crushed the port and coastline with 125 mph winds and the force of a 25-foot storm surge in 2005, the Port of Gulfport, Mississippi was, in the words of MLPro contributor Rick Eyerdam, "a dynamic force, importing Chiquita bananas and Dole fruit from Central America and exporting wood products, and Tyson frozen chicken parts to Russia."
Arguably, the situation in both the port and the city of Gulfport – then with a population of about 72,000 – was just as bad, and in some respects worse than what recently occurred in the Florida Panhandle. In Gulfport, the bad luck that began with Katrina cascaded with the subsequent arrival of Hurricanes Gustav and Isaac and the BP oil spill in 2010. The aftermath was simply staggering: the casino was leveled, the recreational and commercial ports were destroyed and most businesses near the coast were erased. The Port of Gulfport was in equally bad shape.
Approximately 430,000 square feet of waterfront warehouses and freezer facilities were completely destroyed by Hurricane Katrina. The one container gantry crane, the bulk vessel loader, banana conveyer system and support buildings were lost. The wharf area on the West Pier was severely damaged and unusable including approximately 2,100 linear feet of berthing area and 420,000 square feet of wharf deck. The task ahead to rebuild was daunting, and to many, it looked impossible.
Nevertheless, the port, one-by-one, retained tenants and attracted others as it rebuilt. These include Chiquita, Dole Food Company, Crowley Maritime, Chemours, McDermott International, Inc., Topship, LLC, and The University of Southern Mississippi. The Port also has one non-maritime tenant, the rebuilt Island View Casino Resort. The combination of local sweat equity, federal grants and assistance and the tenacity to come back even better were all driving forces in Gulfport.
Today, McDermott International is locating pipeline-finishing operations on the East Pier of the port. The new shipyard operated by Topship, a unit of Edison Chouest Offshore, builds service and supply vessels for the oil and gas industry. Gulfport is back, without a doubt, it is back better than ever. MLPro readers can find out how and why, by clicking HERE to read Rick Eyerdam's fine account of this port's success story, which first appeared in our September/October edition of Maritime Logistics Professional magazine.
Real Estate: Paving ESG's Road Ahead
Having visited both of Eastern's shipbuilding facilities in the not-too-distant past, I have a unique perspective on what's likely to come next. For starters, one factor that will probably propel this recovery more quickly to its inevitable conclusion is the same reality that helped to make the firm's Florida business a success to begin with. And, that, in a word, is: real estate.
The highly successful Korean Shipbuilding model of series-build production depends on many things, but the lynchpin of what makes it really work arguably boils down to what boatbuilders refer to as "lay down" space. Fred Harris of NASSCO fame (and other yards) worshiped the template to the point where an entire conference table in his San Diego offices was dedicated to a step-by-step visual of how it was done. Harris, in his heyday, had few peers when it came to series-build efficiencies, even in the space constrained confines of NASSCO. Those basic concepts are no less valid today.
In a nutshell, "lay-down" space allows builders to more efficiently position the equipment, steel and tools necessary for assembly. Without it, the process becomes cumbersome and time is wasted on last minute positioning of the necessary materials during the manufacturing process. It can be a problem for U.S. yards, especially those situated in urban areas where sadly there just isn't any room to expand. In places like China, however, when space becomes an issue, they typically just bulldoze whatever was next door. And, there won't be an EIA to delay the process.
Circling back to ESG's sprawling two-yard complex, space is one thing that there's no shortage of. With real estate to spare – a good chunk of which hasn't yet been developed – Eastern's pre-storm efficiency stemmed in part from this reality. Indeed, and when they bid for the USCG's OPC, a key part of that quest involved the claim that they'd have no issue whatsoever in providing the necessary separation for the OPC from their many other commercial projects.
With regard to the recovery and rebuilding process, that same real estate will provide the necessary staging areas for the repairs and new buildings to come and allows the yard to continue operations as it recovers – something that's already underway. Of course, I can't claim to be The shipbuilding subject matter expert, but I know a well-run yard when I see it. At ESG, that standard is unlikely to change.
Road to Recovery
Meanwhile, the work continues on the Panhandle; in the yard, outside the gates rebuilding homes, lives and restoring local infrastructure. Through it all, ESG has importantly taken care of its most precious asset: the employees who make it all possible.
"We are grateful to our partners and the maritime business community as a whole for their support and confidence during the aftermath of this historic storm. Seeing our incredible employees get back to building ships last week was an inspiration," said D'Isernia. "While there is no doubt that the effects of Hurricane Michael will linger with our community for years to come, I can say without reservation that we are open for business and excited about delivering quality vessels to our loyal customers."
I'm confident that they will succeed. That's because, and while there are very few sure bets in life, this one is as close as it gets. – MLPro.
* * *
Joseph Keefe is a 1980 (Deck) graduate of the Massachusetts Maritime Academy and lead commentator of MaritimeProfessional.com. Additionally, he is Editor of both Maritime Logistics Professional and MarineNews magazines. He can be reached at jkeefe@maritimeprofessional.com or at Keefe@marinelink.com. MaritimeProfessional.com is the largest business networking site devoted to the marine industry. Each day thousands of industry professionals around the world log on to network, connect, and communicate.