LNG, Energy, and the Jones Act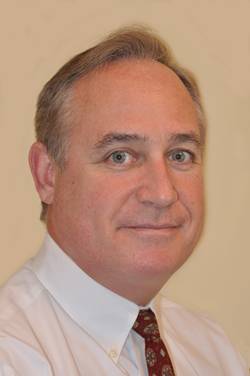 Three topics that don't belong in the same sentence. Together, however, they represent finely crafted plan to insert a hairline crack in U.S. cabotage laws. That effort has much bigger designs than just facilitating a few LNG deliveries to the island commonwealth of Puerto Rico.
Remember the time that you caught a stone on your windshield while driving at 65 MPH on a major highway? Remember the hairline crack that developed? Remember how that crack never got any bigger? Yeah, me, neither.
Last week's announcement that a New Jersey law firm representing the Commonwealth of Puerto Rico had assisted in preparing and filing an application for a limited Jones Act waiver isn't necessarily earthshaking news. Attacks on the Merchant Marine Act of 1920 – the Jones Act – have come regularly, and in increasing volumes in the past two years. On the other hand, the plea for the waiver predictably preys upon base emotions and little else in substance. In that way, it is perfectly aligned with virtually every other request that comes before it.
In a nutshell, the waiver request relies primarily on the premise that Puerto Rico has some of the most expensive energy costs in the nation, but also leverages the 2017 Hurricane Maria which blew through the island Commonwealth, and notes that repaired electrical infrastructure is being converted from diesel fuel to natural gas. And, it may be of interest to MLPro readers that the island is intent on realizing substantial costs savings in that way, as well as being the necessary first step in a larger plan for the island to rely more heavily upon renewable energy sources, such as solar and wind power. That's nice, but it has absolutely nothing to do with the Jones Act.
The law firm also correctly notes that, of the 478 LNG carriers that currently exist in the world, none are Jones Act eligible vessels, and none are owned by U.S. citizens or registered in the United States. Hence, any LNG exported from the U.S. mainland could not be shipped directly to the island on any foreign flag, registered tonnage. But, they aren't unreasonable people. If and when a Jones Act eligible LNG carrier becomes available, the limited waiver simply would expire. Sure. Let's go with that.
Our petitioners also lament, "Absent a waiver, PREPA and Puerto Rico could not purchase U.S.-produced natural gas and would be forced to enter into long-term purchasing contracts with foreign sources of supply." And, they characterize their waiver, if granted, "… a win-win situation for everyone involved."
It's a tired, old playbook one that says that the so-called "Porzio" application for a limited waiver of the Jones Act would be in the United States' economic security and national defense interests. They cite a temporary shortage of saline intravenous bags in the lower 48 in the aftermath of Maria as proof of this national security crisis. That's it. That's the argument. Nevertheless, there are a lot of moving parts to this latest assault on settled, U.S. law.
Puerto Rico Lacks the Infrastructure to Accept LNG (and probably always will)
Actually, a single generating facility on the south side of the island currently receives a supply of LNG from international sources. That should make island lawmakers and residents happy, since it arrives on a foreign hull, from relatively local sources. So, why is it so expensive?
Looking to what the island hopes to accomplish in way of upgrading (and finally cleaning up) their miserably dirty power generating infrastructure, that effort hasn't even started. So, it's a little premature to ask for something that isn't even yet required.
And, what if Puerto Rico does build a marine facility to accept LNG shipments? The business model for LNG involves a lot of things, including but not limited to 'cargo swaps' which might entail a U.S. LNG export cargo headed to one place, in exchange for another coming in from across the big pond. That's how these things work. Gas from international locations is ready and available. Actually, the closest LNG export facility to Puerto Rico is not in the continental United States but is in nearby Trinidad and Tobago.
In the Interest of National Defense
The CBP has repeatedly held in their rulings that a Jones Act waiver cannot be issued solely for economic reasons or economic benefit. The Defense Department has historically analyzed waivers by asking if there would be an "immediate adverse impact on defense operations" absent the waiver. Puerto Rico government officials repeatedly couch their pursuit of in LNG in purely economic terms, like everything else. And, yet, virtually every (credible) study or examination of the matter shows that the Jones Act has little to do with the price of anything on the island. The economic discussion is a non-starter for many reasons, but beyond that alone, it has nothing to do with why a waiver might be granted in the first place.
The American Maritime Partnership responds
In a letter addressed to DHS Secretary Nielsen, the AMP last week maintains correctly that the granting of this 10-year administrative waiver of the Jones Act for the coastwise movement of liquefied natural gas (LNG) to Puerto Rico is contrary to the letter and spirit of 46 U.S.C. § 501 ("§ 501") on virtually every level and is uniquely unsuitable for a waiver. The letter goes on to say, "In addition, this waiver request is flatly contrary to the 'Buy American, Hire American' policies of the Trump administration and would undermine U.S. national, homeland, and economic security. Finally, approval of a waiver like this would establish a precedent that would severely harm the American maritime industry in Puerto Rico and beyond, and would undermine ongoing efforts to develop a coastwise-qualified domestic LNG fleet." Spot on.
It's a long letter and a good one, but I see little point in rehashing the rest of it here. When it comes to the Jones Act, the reasons for its requirement – and for its very existence today – go far beyond the letter of the law. That said; it is instructive to recap a few points I've made many times in the past:
The Jones Act and Energy
The long and circuitous course line to legalizing U.S. crude oil and LNG exports has finally come to fruition, producing the results that sane, rational people knew that it would. Greatly benefiting the U.S. economy in so many different ways, some of that being realized in the form of maritime-related jobs and infrastructure spending. Just look at what is happening in the port of Corpus Christi, Texas. The decision to export crude oil and related energy products was a good one.
For the first time in memory, America became a net exporter of energy a couple of months ago. And, if you don't think that's important, just imagine what the trade deficit might now be had this not come about. Sadly, and at the same time it was evolving, domestic interests argued (indeed, demanded) that that U.S. built and flagged LNG carriers and tankers be part of the mix. Fortunately, that never happened.
Energy today ceases to be a geopolitical weapon because we've got plenty, we're free to export it (or not) at will, and we can do so at market prices. But, with naysayer's eyes on the low hanging fruit represented by as many as 5,000 mariner positions and the boon to U.S. shipbuilding, it is understandable that Jones Act stakeholders would embrace the concept. Even GAO says that as many as 100 LNG carriers might be needed to fully satisfy that mandate. Beyond this, the estimated cost of a typical Jones Act compliant, oceangoing LNG carrier would likely be three times as much as it would cost in other places – something that will have to be amortized over time, as a function of the cost of transportation. And, says GAO, it would take 30 years based on current domestic shipbuilding capabilities and infrastructure.
The bigger picture is even more daunting. That's because, based on GAO analysis, these vessels and their associated operating expenses would increase the cost of transporting LNG from the United States, decrease the competitiveness of U.S. LNG in the world market, and may, in turn, reduce demand for U.S. LNG or other forms of energy. And, at this point, you probably think I'm arguing from the position of Puerto Rico. I'm not.
The Jones Act has its place. That place has nothing to do with commerce coming to or from our shores; from and to other places. Puerto Rico today receives 75% (or more) of its goods and services from foreign sources, at market prices. They could get their toothpaste from Belgium or their lumber from South America. Island trade with the U.S. mainland is robust and it is robust because it makes good economic sense. If it didn't, they'd be getting their goods from somewhere else. You could argue that Puerto Rico actually has the best of both worlds. And yet, they want it both ways: to be a part of world's greatest economy, to sleep under the blanket of freedom, but only obey commerce laws when and if it suits them.
Never Let a Good Crisis Go to Waste
The most recent assault on the Jones Act – that is, until this ludicrous proposal arose in the past week – came in the choppy wake of Hurricane Maria. The line (then) from Jones Act opponents is that the Jones Act was solely responsible for the slow and painful recovery there. Taking a page from Winston Churchill, these folks 'never let a good crisis go to waste.'
Without discounting the horrible tragedy that the storm represents, it is also true that the Jones Act has absolutely nothing to do with whether the needed aid and supplies got inland to those who needed this help the most. Nevertheless, President Trump waived Jones Act shipping restrictions for Puerto Rico at the request of the island's governor, Ricardo Rosselló and after an outcry from Congress about the scarcity of fuel, food and emergency supplies following Hurricane Maria. The move briefly placated local residents and responders who felt that the U.S. flag operators were the cause of not only this crisis, but indeed, all of their problems. Ultimately, when recovery does come, it won't have anything to do with who delivered the goods in the first place.
Local Efforts, Global Implications
More than U.S. flag vessels, a local commitment – and an environmentally correct one at that – are also important. They also have nothing to do with national defense, but since anti-Jones Act activists can make peripheral arguments, so too can we. U.S. flag shipping has provided reliable and regular service to the island for many years. That's not going to change, and, in reality, it may be one of the things that help the island to recover.
Within the last three years, Crowley Puerto Rico Services executed a $48.5 million construction contract for a new pier at its Isla Grande Terminal in San Juan, Puerto Rico, further solidifying its commitment to the region. They now operate some of the cleanest tonnage on the planet, all it servicing Puerto Rico. They are not the only U.S. flag operators to do so. In conjunction with the investment, the company and the Puerto Rico Ports Authority (PRPA) also concluded a 30-year lease extension for the Isla Grande property. That kind of investment – and local commitment – is exactly what is likely to create jobs and prosperity, with associated tax revenues. What about simple, one-off port calls from a low cost flag of convenience carrier? Not so much.
A Hairline Crack
Even a very small crack in the law which will provide the necessary sealift capacity to defend our very shores in the next overseas conflict – and it is coming in this dangerous time that we live in – will endanger our ability to respond. Make no mistake about it. And, a 10-year waiver for the transport of energy to the island of Puerto Rico will eventually be the beginning of the end to the Jones Act. That's because; you are either pregnant, or you are not. There's no middle ground.
This request for a limited waiver to satisfy local LNG demand is nothing more than a head fake. Puerto Rico, should it ever even get to the point where it can import LNG in large volumes, will choose to get that LNG from foreign sources. That's just economics. What they really want is to insert a tiny crack in the Jones Act. It didn't work in the immediate aftermath of Maria, and if common sense prevails, it won't happen now. Next month, it'll be something else.
A tiny crack will eventually grow into something bigger. Eventually, your damaged windshield had to be replaced. Similarly, regional exclusions to Jones Act laws will evolve into the end of the U.S. flag fleet and what's left of our already inadequate sealift capacity.
All that said; there are options for the Commonwealth. They can, for example, go their own way with independence. Deep down inside, however, they know that won't go well. So, they want to have it both ways. We can't let that happen. – MLPro.
* * *
Joseph Keefe is a 1980 (Deck) graduate of the Massachusetts Maritime Academy and lead commentator of MaritimeProfessional.com. Additionally, he is Editor of both Maritime Logistics Professional and MarineNews magazines. He can be reached at jkeefe@maritimeprofessional.com or at Keefe@marinelink.com. MaritimeProfessional.com is the largest business networking site devoted to the marine industry. Each day thousands of industry professionals around the world log on to network, connect, and communicate.