Marad's Crown Jewel: v2 – a work in progress…
Creating an elite maritime academy typically takes time, but Marad plows on with a bone in its teeth. Last week's GMATS announcement could just be the tip of the iceberg. Who and/or what is next?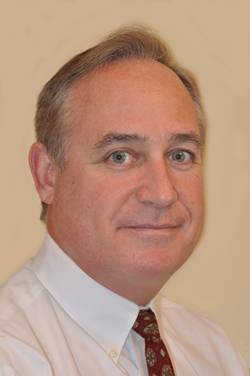 You have to ask yourself – what's the hurry? The urgency with which the U.S. Department of Transportation and its usually ineffective Maritime Administration seem to be intent on reinventing the wheel on the campus of the U.S. Merchant Marine Academy is simply breathtaking. The same organization(s) that took a whopping 19 months to appoint a maritime administrator after the previous administration had passed the baton now seem determined to "reform" the federal maritime academy before Christmas. Based on fresh information received just this week and in the choppy wake of last week's MarPro online piece entitled "Plucking the Diamond: Marad's Way of Creating the 'Crown Jewel' of Federal Academies," they might just do it.
There are a couple of time-honored jokes about Congress that never seem to lose their relevance. The first one involves any important decision or task that needs to be accomplished. The impatient party, annoyed at the pace of progress – or lack thereof – then deadpans, "C'mon (insert name here), even Congress doesn't move that slowly." The other one involves the making of laws. In this case, it is often said that this is a lot like making sausage – something that no one should have to watch. Nevertheless, and when it comes to Marad, DOT, the U.S. Merchant Marine Academy and GMATS, neither law of physics seems to apply. Here's why:
Directly on the heels of last week's U.S. Maritime Administration announcement that employees at the Global Maritime & Transportation School (GMATS) would be given pink slips and an edict that could effectively shutter their well-respected programs before the end of summer 2012, MarPro this week learned that the U.S. Merchant Marine Academy's training ship, the KINGS POINTER, could be poised to meet the same fate. Confirmed only this morning by Marad itself, the vessel will likely be removed from the campus before the end of this calendar year. Its ultimate destination, although unknown at this time, could be one of the other six maritime academies. And, also according to reliable MarPro sources, this could just be the beginning of a long line of other announcements for the Kings Point, NY campus.
Earlier today, Marad, in response to MarPro inquiries, released a prepared statement which said, "As part of their ongoing program review, the United States Merchant Marine Academy's leadership has been evaluating its many resource requirements.  As part of that review, the Academy has determined that its current training ship, the TV KINGS POINTER (224' long, built in 1983), no longer meets its training needs in a cost effective manner.  Consequently, the Academy will return the ship to the Maritime Administration's National Defense Reserve Fleet (NDRF) later this month.
This decision also accounts for the upcoming reconstruction of Mallory Pier, the Academy's main ship docking facility.  The Mallory Pier project has been in the planning stages for several years, and work is now scheduled to begin in early 2012.  The project will take 12 to 18 months, during which time there will be no docking facilities available to tie up vessels as large as the TV KINGS POINTER. 
USMMA midshipmen obtain the sea time needed for their USCG license aboard commercial merchant ships and use training craft for basic familiarization, shiphandling and seamanship instruction.  USMMA is in dialog with Maritime Administration Ship Operations officials to identify another training platform to fulfill its current and future training requirements.  Until a new vessel is acquired, USMMA will use existing vessels such as the TV LIBERATOR (102' long) for midshipman training.
Separately, the Maritime Administration is considering refurbishing the TV KINGS POINTER and making her available to the Texas Maritime Academy at Galveston for its own training needs."
Reading between the lines and using Marad's logic, the loss of the KINGS POINTER, on the surface (and coming from the unwashed perspective of a state maritime academy guy) shouldn't necessarily affect training at the nation's only federal maritime school. Or could it? I'm told that although USMMA cadets are typically given first whack at most available cadet berths on U.S. flag merchant ships – for a variety of reasons – the KINGS POINTER gives those who are short on sea time the opportunity to catch up as they approach licensing exams. And Kings Point students typically log far more sea days than their state maritime academy counterparts.
An individual in a position to know, but unable to speak on the record, reported somewhat tongue-in-cheek, "The Crown Jewel will not have a training vessel that meets Hp or tonnage requirements. We lose a shipboard classroom that gets used every term regardless of whether or not it leaves the dock." And, as any state maritime academy educator will tell you; having the training ship alongside 10 months annually is a key part of the campus and the professional training that goes on there. Our source added, "In FY12, KP received just over $20 million of CIP funds for infrastructure and maintenance. The early talk is no CIP funds in the FY13 budget."
Also lurking downstream for the Academy itself is the possibility that at least one other Non-Appropriated Funding Instrument (NAFI) that resides on campus will also be shuttered. If true, those who thought that the latest assault on GMATS was simply a function of past accounting woes might just be mistaken. For Kings Point alumni still watching quietly from the sidelines, the latest news serves notice that it is likely (way past) time to suit up and get into the game.  
This is also a good place to pause and correct an inaccuracy from last week's online column where I stated that the loss of GMATS would leave the federal academy without any graduate programs whatsoever. That's not altogether true. At Kings Point, the Masters Degree program in Marine Engineering is an approved USMMA graduate program and the decision to wind down operations at GMATS has no bearing on the MMarE program. According to Mr. Jose Femenia at USMMA, "The MMarE program continues to grow and is now operating on a three semester schedule, fall, spring and summer and offers 18 core and elective courses as well as the option for two thesis/design courses." Full program details can be found at www.usmma.edu/gradcourse.
Creating a "Crown Jewel" is hard work and not exactly something that can be done overnight. To hear Marad tell it, the latest announcement places the departure of the KINGS POINTER as a part of a bigger plan to further renovate campus infrastructure. If that's the case, then Secretary LaHood's quest is proceeding exactly as planned – assuming that the FY13 CIP funds get appropriated and spent. That said, if the KINGS POINTER does not meet the academy's needs in a "cost effective manner" at this time, what is the likelihood that it (or any other similar platform) will do so in 18 months? And if it isn't cost-effective in New York, what makes anyone think it will be any different on the Gulf Coast? I'm just sayin'…
As 2011 quickly comes to an end, there is no shortage of news coming out of the nation's federal maritime academy. Where you sit, I suppose, determines where you stand on these matters. From my desk, though, none of it makes a lot of sense. – MarPro.   
* * *
Joseph Keefe is the lead commentator of MaritimeProfessional.com. Additionally, he is Editor of both Maritime Professional and MarineNews print magazines. He can be reached at jkeefe@maritimeprofessional.com or at Keefe@marinelink.com. MaritimeProfessional.com is the largest business networking site devoted to the marine industry. Each day thousands of industry professionals around the world log on to network, connect, and communicate.