New Players in the Brazilian O&G Market
With the expected growth of the Brazilian O&G market and high potential for new discoveries, new national and international O&G operators are preparing for or already undertaking exploratory campaigns. We will be taking a look at these new operators and also at how the established players are going about E&P in Brazil.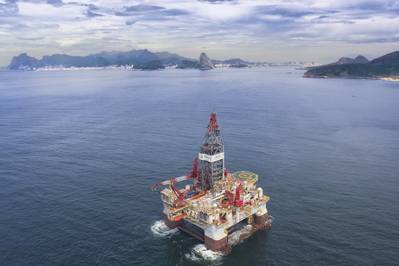 The first new player we will be looking at is HRT Oil & Gas, which is a new national operator, founded in 2009. HRT O&G is a company belonging to the HRT Participation Group, an O&G market consultancy company founded by a prominent geologist Marcio Rocha Mello PhD, who worked for Petrobras for 25 years. HRT`s initial targets are the Brazilian and West African sedimentary basins. The investments commence at the Solimões Basin in the state of Amazonas, north-central Brazil and from Walvis, as well as the Orange Basins in offshore Namibia, an area totaling 75,000 km².
HRT Oil & Gas holds 51% working interest in 21 exploration blocks under concession in the Solimões Sedimentary Basin, with a total area of approximately 49,000 km. The blocks contain potential reserves estimated at between four billion and six billion barrels of light oil and between 10 trillion and 20 trillion cubic feet (Tcf) of natural gas. It is estimated that the basin will be largest producer of natural gas in Brazil and one of the largest in light oil.
At the offshore plays in the Republic of Namibia, HRT Oil & Gas has a 40% working interest in 3 exploration blocks located in the proximity to the Kudu gas field, in the Orange Basin, besides 2 exploration blocks in the Walvis Basin, comprising a total area of approximately 26,000 km.
HRT O&G has been able to attract important investors, such as the American investment fund MSD Capital (12%), owned by Michael Dell, founder of Dell Computers.
Last year when it was founded, the company managed to attact US$ 275 million in investments, and should be joining the Brazilian stock market (BOVESPA) in the 2 quarter of 2010. A total of 66 international investors joined HRT in October 2009.
Marcio Mello is considered to be a visionary in the Brazilian market. He participated in early Petrobras exploratory campaigns and believes these early seismic studies indicate that there is potential for pre-salt discoveries as far northeast as off the state of Ceara. He also believes that the Brazilian pre-salt potential can be as high as 100 billion barrels. HRT is one of the three main new national O&G operators in Brazil along with Petra and OGX. At this point Mr. Mello believes the company is already worth US$ 450 million.
It is still too early to see how far the company estimates will go, but it is a fact the company is attracting major national and international investors and also has plans to explore deepwater plays in Brazil and West Africa. This fact shows how expectations are high for new discoveries on both sides of the South Atlantic and that there is still much room for investors to join in.
I believe this influx of new operators is very exiting for the market and also for Brazil as a country, as these companies, national and international will be bringing new ideas and new blood to the market. For the country it is important as these companies will create new jobs and accelerate exploration in areas that may not immediately be interesting to major and super major O&G players.
Claudio Paschoa
Photo courtesy of Seadrill