Nuclear Merchant Ships?
Easy to dismiss but it could potentially happen. Open for thoughtful consideration and discussion.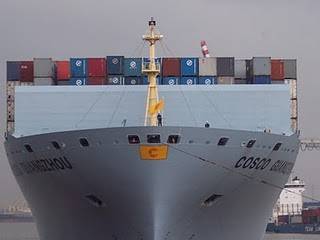 The head of Chinese shipping giant Cosco has suggested that container ships should be powered by nuclear reactors in order to reduce greenhouse gas emissions from shipping, said to account for 4% of the global total. Shipping companies have gradually been introducing 'super slow steaming', a measure designed to cut fuel consumption and substantially reduce emissions by running engines at very low speed. However, Wei Jiafu, Cosco's president and CEO, speaking at the Senior Maritime Forum of the China International Maritime Exhibition (Marintec China) in Shanghai, said that introducing nuclear-powered ships could be an even cleaner solution. He said, "As they are already onboard submarines, why not cargo ships?" He said that Cosco is in talks with China's nuclear authority to develop nuclear powered freight vessels.

Besides safety issues (specialized crew, accidents, piracy, etc) and politcal ramifications, would Cosco purchase ships/plants from U.S. shipyards?