The Wrong Time, Wrong Place – and, The Wrong 'Ask'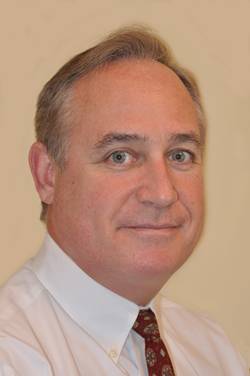 A proposed rate adjustment for the Houston Ship Pilots has come under unusually heavy fire from the key stakeholders who sign their checks. What happens next could reshape the future of deep draft ocean commerce in U.S. waters.
It's just another day on the collective domestic waterfront. Another pilot rate hike request has been made public and the usual objections have been raised. Soon, the local supervising body at the port in question (pick a port, any port) will sit down to consider the petition, they'll make a little show with a few hearings and then, with as little fanfare as possible, they'll approve the rate hike. Oh, maybe it'll be slightly less than what was asked for, but pilots always build that variable into their 'ask.' Come on: you know it is coming.
There's nothing to see here … move along now. That's because the U.S. model of providing harbor pilot services is rooted in a monopolistic system that requires shippers to use specific contractors who have no competition. It's a 'take it or leave it' proposition. And, in many, but not all cases, the folks who ultimately decide how much those services should cost know nothing more about the commerce they control than the average person, beyond the fact they were politically connected enough to get seated on the board in the first place.
Safety, so they tell me, is at the heart of the so-called U.S. style of single source pilot providers – the "state pilots." At its face, it is a compelling argument; one that says that – just like the contractor that might be doing your kitchen renovation at this very moment – the low bidder is sometimes not the best person to be doing the work. We can all agree on that. And, you can't put a price on safety. But, maybe we should. Here's why:
It wasn't too long ago, while there were still a few OSV's operating in the U.S. Gulf of Mexico, that I interviewed the CEO of an offshore service provider. He told me in no uncertain terms that his 'safety department' had no budget. That's right; no budget. Whatever they asked for; they got. And, he had, so he claimed, the safety record to back it up. That's good news.
Fast forward a number of years, weathering a few bankruptcies in this sector and a downturn that is only now showing a glimmer of reversal, that's a conversation I'd like to have again. That's because, in a former life, among other things, I also spent a number of years vetting tankers. And if there was one thing I tried (with limited success) to drum into my client's heads was that the safest ship in the world was still a 'dog' if it could not perform commercially. In other words, you gotta make money. And, eventually, no one in their right mind will charter a ship that can't perform to C/P terms.
In those years, I spent as much time poring over voyage records, pumping performance, stripping records (ROB versus OBQ), demurrage, and indeed, where I could find it, a cumulative record of final outturn numbers as they compared to Bills of Lading figures, as I did crawling around pumprooms, looking at safety certificates, U.S. Coast Guard PSIX data, equipment condition and crew competence issues.
Circling back to present day, these performance metrics (at least for me) extended all the way to whether or not the tanker in question could actually get the ballast out before the loading rate overwhelmed the ballast discharge rate to the point where available draft at the berth dictated that the lifting had to be interrupted in order to finish deballasting. Those operators now making their final decision on which approved BWTS system to install know exactly what I am talking about.
At USD $1000 per hour or more in delay time, the costs add up. And it isn't just YOUR ship that's impacted; it's also the one sitting at anchor awaiting your ship's departure. I've seen it dozens of times. But, hey, the ship's certificates are in order and the oil record book is clean as a whistle. You're probably not making any money, but you're also unlikely to get onto anyone's black list. Stay with me now. I do have a point.
Just this month, container shipping group CMA CGM said that the cost to comply with the global low-sulphur shipping fuel regulations is about $160 per TEU. Or to boil that down to the lowest common denominator, that's about USD $2.8 million for a fully laden 18,000 TEU capacity boxship. The bigger question is who will pay for it. For its part, CMA CGM insists that the cost should be absorbed by fuel surcharges imposed on its customers. Those customers, who presumably have more than one choice in their shipping decisions, have said, "Not so fast."
In the wake of that CMA CGM disclosure, the European Shippers' Council has expressed its 'disapproval' of the mechanism of those surcharges. Shippers instead are suggesting a dialogue with containership operators to find the best mechanism to share the costs. They further insist that unilaterally imposed surcharges without negotiation with shippers ignores "a market approach to the global problem." Imagine that.
Separately, the International Maritime Organization (IMO) says that it will not delay implementing a reduction in the amount of sulphur in marine fuel in 2020. Hence, compliance is no longer something to contemplate. It instead becomes just another line item to manage. Shippers can get to The Promised Land in various ways, but the typical course lines lead to (a.) burning lower (0.5%) fuel, (b.) installing scrubbers, and/or (c.) using alternative fuels such as LNG. None of those options will be cheap; they won't increase cargo capacity or make anyone any money.
Shipping giant Maersk has also said that they intend to impose a fuel adjustment surcharge ahead of the IMO 2020 deadline, while also benchmarking what the new rules will mean. Depending on which route they take, the additional cost for the global container shipping industry to comply could be up to USD $15 billion. For its part, Maersk expects its extra costs to reach or exceed USD $2 billion.
As if all of that wasn't enough, and in an era where dismal freight rates are weighing on all sectors, the long-awaited, much dreaded deadline for installation of ballast water treatment systems is also upon us. Notwithstanding rumors of widespread deep discounts by some OEM's to capture market share, cost estimates to retrofit entire fleets with these systems approach and can exceed USD $1 million per vessel, including dry dock and lost 'opportunity' costs during the refits. Arguably not as big an issue as the IMO 2020 deadline, this seemingly one-time event comes with ongoing maintenance, reporting and operational costs (think: power & energy) that will continue to weigh on everyone's bottom line.
It is a fair question to ask: Can fully compliant deep draft oceangoing vessels make money in 2020? That remains to be seen.
Closer to home, no less than 15 shipping companies, many of them top 10 liner companies, have written to Port of Houston Chairman Janice Longoria to reject the latest call for substantial rate hikes on the Houston Ship Channel. Like any other major U.S. port, registered foreign flag vessels must use a local state pilot on the Houston Ship Channel. According to local shipping stakeholders, the rates for those mandated services have spiraled more than 50% in the past 14 years alone.
The rate increase proposal, a seemingly regular event at most U.S. ports over time, has on this occasion, struck a raw nerve at precisely the wrong time for industry. As most deep draft operators face the perfect storm of costs to comply with the looming IMO 2020 emissions mandate, a requirement to install costly ballast water treatment systems to combat the scourge of invasive species, and the specter of (continuing) dismal freight rates brought on to a certain extent by overcapacity on the water, shipping companies are not only putting their collective feet down, they are also threatening to take their business to other ports.
Although the proposed rate increase would reportedly boost fees by about 2.9 percent annually over the course of the next three years, some shipping companies – especially those operating the larger, post-Panamax boxships – say that their costs could double. The consensus among all seems to be that, if implemented as proposed, the new rate structure will eventually cost them at least 13 percent or more over the next three years for pilot services.
In the letters obtained by Marinelink, more than one firm stated that they would be forced to look for other ports of call because the new Houston rates would be so far out of line with other similar ports that they would have no other choice. For their part, shippers have said that they have made substantial cost cuts to survive and suggest that the pilots do the same. One shipper even called for a rate reduction.
The Board of Pilot Commissioners for Harris County Ports has the authority to approve pilot rates. A scheduled hearing on the proposed increase is set for October 30. Houston's growth as a regional freight destination and its position as a top five U.S. port and the heart of the nation's refining capacity, arguably make the threat for shippers to leave a hollow one. It isn't uncommon for stakeholders to push back against pilot rate increases. This dispute, however, has a different feel than all that which has come before.
When it comes to IMO 2020 compliance, and the ballast water treatment costs, shippers have some options and will make the choices that best benefit their bottom lines. It doesn't make the task much easier. After all, if you can't break even while operating one of the riskiest businesses on the planet, then what's point of competing at all?
One place where vessel operators won't have options is when it comes to their mandatory, single source, extremely well compensated pilot contractors; not only in Houston, but in all deep draft U.S. ports. Vessel operators simply can't afford another line item 'hit.' Not right now.
You may remember that it was in July, in this very venue where I opined in one of my regular blogs, "At some point, the people that pay the bills will say, 'Enough is enough.'" And then, I asked (and answered), "Are we there yet? Probably not." Well, we're 'there,' now. That much is all but certain. When it comes to this latest proposed increase in pilot rates, this is the wrong time, the wrong place, and certainly, the wrong 'ask.' – MLPro.
* * *
Joseph Keefe is a 1980 (Deck) graduate of the Massachusetts Maritime Academy and lead commentator of MaritimeProfessional.com. Additionally, he is Editor of both Maritime Logistics Professional and MarineNews magazines. He can be reached at jkeefe@maritimeprofessional.com orat Keefe@marinelink.com. MaritimeProfessional.com is the largest business networking site devoted to the marine industry. Each day thousands of industry professionals around the world log on to network, connect, and communicate.