This Just in From DOT: we need to spend more on ports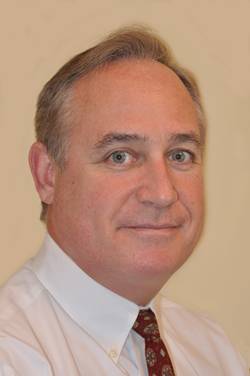 As I waded into my overflowing E-mail box last night, I came upon this little gem, delivered by none other than your friendly neighborhood U.S. Department of Transportation. It turns out – and I know that you won't believe this – we need to be spending more on our ports, upgrading our infrastructure. But, you don't need to hear that from me. Transportation Secretary Anthony Foxx, Labor Secretary Tom Perez, and Commerce Secretary Penny Pritzker say it much better. The E-mail reads as follows:
"U.S. ports and our marine transportation system – and the hardworking men and women behind these operations – are essential drivers of the American economy. Every day, our ports and waterways handle millions of tons of domestic and international cargo, including food and agricultural products, petrochemicals, and automobiles. In 2014 alone, $1.7 trillion worth of U.S. goods moved through our ports, representing 75% of imports and exports by weight."
"But ports, like our highways and bridges, face challenges. As a country, we are investing too little, and as container ships grow larger and larger, more cargo must be unloaded into increasingly tight spaces. And ports face unique operational challenges as they move ever-expanding volumes of cargo between ships, trucks and rail lines. Today, not a single U.S. container port is in the top 15 container ports globally according to the Journal of Commerce. Expanding trade will continue to put pressure on the existing system, increasing congestion and threatening U.S. economic competitiveness; looking forward, the demand to move goods and raw materials on the U.S. transportation system is predicted to increase by 45 percent by 2040."
At first, I was simply stunned to see this. Especially in view of my latest blog (February 23) on the DOT and USACE FY-17 budgets, which laid open to the bone the President's proposed transportation budget – one which negates virtually all of the gains made on the waterfront in FY 2016, but also ensures that our waterways will continue to fall behind in so many ways. Beyond this, the proposed $98.1 billion FY 2017 DOT Budget includes just $428 million for the Maritime Administration to implement programs that promote the economic competitiveness, efficiency, and productivity of U.S. Maritime transportation. Or, if you've got a calculator (and I needed one), that's about 0.44% of the budget.
Nevertheless, the e-mail urges recipients to click to read more. So, I did. What I found there was a bit more encouraging. The Transport, Commerce and Labor trio went on to say:
"Recently, the Department of Transportation (DOT) announced $800 million in available funding for the nation's freight network and highlighted the opportunity for investments in 21st century ports. DOT's new FAST LANE program expands on the work of the Build America Transportation Investment Center, which has been helping ports around the country access Federal financing programs. Through seven rounds of funding, the Transportation Investment Generating Economic Recovery (TIGER) program has provided $524 million for 43 port and or marine highway projects in 24 states, helping to increase port efficiency and capacity."
All of that, then, is a bit better than a sharp stick in the eye. But, it isn't nearly enough. That's because for all the jobs they promise will emanate from this type of investment, the waterfront continues to languish in dead, last place when it comes to 'modal' funding. And, $524 million – slightly more than annual Marad's operating budget – won't make a dent in that deficit. Frankly, and at a time when AAPA and WCI have decried the proposed FY-17 budget as it relates to the domestic waterfront, this type of E-mail is like kicking sand in the face of the 98 pound weakling (that's my metaphor for the domestic waterfront) at the proverbial beach.
The DOT blog then winds up by saying:
"… But the federal government cannot address port-related challenges alone. That's why, during our visit to Tradepoint Atlantic, we held a meeting with leaders from ports, labor, shippers and retail companies from around the country to discuss how the Federal government can work collaboratively with stakeholders to build 21st century ports – and lay the foundations for sustained long-term growth."
As to whether the federal government can do it alone, I would answer: why not? That's exactly what they've done for the trucking lobby by continuing to pour concrete onto the federal Interstate highway system to the detriment of everything else. No: of course I don't expect the feds to do it alone. What I do expect – and so should you – is that they spread the funding around equitably between modes for this island nation of ours.
Finally, I actually got the e-mail twice – once from DOT itself, and second version from the U.S. Maritime Administration. The U.S. Maritime Administrator's name is conspicuously missing from both transmissions. And, I don't wonder why. I imagine that it would have been hard to keep a straight face while pushing the send button.
I found myself on Monday ending a hard day at the office with a lecture from the U.S. Department of Transportation on port funding. Now, that's rich. Or, in the case of U.S. ports – large and small – not. – MarPro.
Joseph Keefe is the lead commentator of MaritimeProfessional.com. Additionally, he is Editor of both Maritime Professional and MarineNews print magazines. He can be reached at jkeefe@maritimeprofessional.com or at Keefe@marinelink.com. MaritimeProfessional.com is the largest business networking site devoted to the marine industry. Each day thousands of industry professionals around the world log on to network, connect, and communicate.