A Glimmer of Hope
U.S. Maritime Administration 'gooses' the domestic waterfront with a $241 million loan guarantee. That's more like it.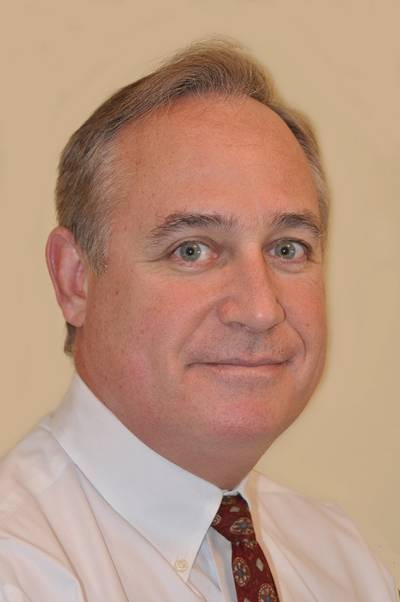 It wasn't too long ago that – for seemingly the umpteenth time – I lambasted the U.S. Maritime Administration and its DOT parent for its continued, abject neglect of the domestic maritime industry. I won't apologize for any of it and I stand behind every word of every article. To be fair (I'm always fair, right?), the 22 April Marad announcement that a $241 million loan guarantee would allow the Eastern Shipbuilding Group of Panama City, FL, to build five platform supply vessels (PSVs) for export to Brazil was good news, indeed. The loan guarantees make sense on many levels and come at a time when the U.S. shipbuilding industry sorely needs a boost. This is exactly what Marad SHOULD be doing. Bravo.
Most recently, though, I brought light to the DOT's April 5th press note extolling the vast support (not) being extended to the domestic waterfront. Unspoken in my April 6th online column that followed the MARAD announcement was the irony of DOT Secretary LaHood's schedule, after giving his talk to about 100 maritime industry executives in the Baltimore area. From there, he practically hopped on the Beltway and arrived at another industry meeting and trumpeted the $50+ billion initiative intended to prop up a high speed rail program that nobody seems to want. In the meantime, U.S. port authorities from-sea-to-shining-sea are holding bake sales in order to fund dredging to allow for the new generation of deep draft container ships that will perhaps bring some economy of scale to American consumers and just maybe, light the proverbial fire under a nascent shortsea shipping program.
More experienced DC political analysts will gently chide me that Marad has little or nothing to do with dredging funds. I really don't care. What I do know is that where DOT and Marad continually say that "they get it" and that they are supporting waterfront initiatives, this is rarely the case. And, anyone who knows anything about America's Marine Highways and shortsea shipping also know that these concepts have everything to do with infrastructure improvements. That means dredging and it means lock repairs. You can't be involved in one side of the equation and not the other. Hey – maybe I'm onto something here. That said, I'll admit that I was cheering when the load guarantee announcement hit the wires.
Of the loan guarantees, U.S. Maritime Administrator David Matsuda said in a prepared statement, "Today's signing demonstrates that America's shipbuilders can be competitive in international markets. We will support these export opportunities for U.S. businesses and American shipyard workers wherever possible." U.S. Transportation Secretary Ray LaHood echoed those sentiments, adding, "This project means good jobs for Panama City today and a stronger economic future for our country." Amen.
Eastern Shipbuilding Group has built eight PSVs since 2003, with three more under construction. The vessels, being built for Boldini S.A. of Rio de Janeiro, are estimated to result in 300 new local jobs over the next three-and-a-half years. It would also be fair to say that Eastern Shipbuilding Group has received its share of Marad help in the recent past. According to Marad, Eastern was awarded a $581,000 federal grant for shipyard software and equipment from the agency's Small Shipyard Grants Program in 2008. In 1999, the Maritime Administration provided a federal guarantee on a $6 million loan to finance facility upgrades.
Also according to the DOT's maritime modal branch, there are currently guarantees totaling approximately $2.2 billion in U.S. shipyard projects, including construction of tugs, barges, dive support vessels, drill rigs, ferries, tankers, offshore supply vessels, and container vessels. While I'll admit to be not much of a fan of government subsidies and this sort of assistance for ANY private sector industry, if we're going to lay down hundreds of billions of dollars in asphalt and rail projects, we might as well level the playing field a bit and drop some crumbs in the water while we're at it. And, in the big picture, that's exactly what this amounts to – bread crumbs.
As for the shipyard project(s) themselves, there are many layers to this onion. First and foremost, from my seat, it means export manufacturing at a time when we desperately need to close the trade gap. Secondly, it provides economy of scale and the experience necessary to jumpstart a domestic "series-build" program here on The U.S. Gulf Coast. And, it keeps a healthy chunk of skilled workers busy and in the shipyard, where we will hopefully need them when and if the shortsea shipping "boom" ever comes to fruition. Finally, could it be that U.S. shipyards can do something cheaper and better than an overseas location? That certainly seems to be the message here. Eastern is a quality yard, already building for quality operators. It's all good; or so we hope.
These things don't always go well. The most recent Title XI debacle involving the HAWAII SUPEFERRY hulls is still a fresh and open wound. And, there have been other, higher profile failures. Frankly, I'm somewhat surprised that this administration would take another chance so soon on a similar sized (technically larger) project. I'm glad they did. Let's hope the boats get delivered in a timely fashion and that the buyers have deep pockets and the wherewithal to take delivery of all of the hulls. Fingers crossed.
Last week was a good one for Marad. In fact, the month was decidedly upbeat, with Marad and DOT promising more and better support to come for the waterfront. We're on a roll. I'll be watching carefully to see that it stays that way – MarPro
* * *
Joseph Keefe is the lead commentator of MaritimeProfessional.com. Additionally, he is Managing Editor of the new Maritime Professional print magazine. You can also read his work in MarineNews and Maritime Reporter magazines. He can be reached at jkeefe@maritimeprofessional.com or at Keefe@marinelink.com. MaritimeProfessional.com is the largest business networking site devoted to the marine industry. Each day thousands of industry professionals around the world log on to network, connect, and communicate.