The U.S. Department of Transportation
A week in review; perhaps one to forget.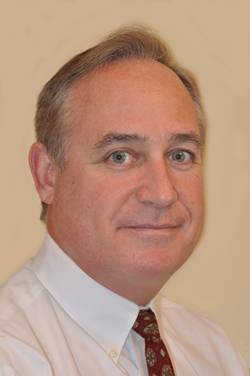 Fully 6 months after winning a second term in office, President Obama has (finally) nominated a candidate for U.S. Secretary of Transportation to replace outgoing DOT Chief Ray LaHood. On April 29th, Anthony Foxx, the Mayor of Charlotte, N.C., was tapped for the role. The spin from Washington is that Foxx is a transportation whiz kid who helped transform Charlotte and its economy into a world class success in just a few years as Mayor. In reality, Foxx has had little to do with any of that and in fact has had enormous difficulties in getting even a simple budget passed in the Queen City. Come to think of it, maybe he will fit right in, after all, inside the beltway.
Foxx, just 42 years old, was first elected to the Charlotte City Council in 2005. When then-mayor Pat McCrory declined to seek another term, Foxx won election as mayor in 2009, riding largely on Barack Obama's coattails in the historic elections of 2008. Charlotte's first Democrat mayor in at least 8 terms, he gained national attention during the 2012 Democratic National Convention in Charlotte, and is given credit for luring that event to the Queen City. On the other hand, North Carolina was at that time seen as a swing state that had, just four years prior, gone Blue and helped to elect Obama in the first place. Charlotte's choice as a convention city was also seen as an effort to make that happen again. Analysis: the latter scenario holds far more weight than does the first.
Charlotte does enjoy some important distinctions when it comes to the world of transportation. The local airport, for example, ranks among the world's busiest (in terms of takeoffs and landings alone) and is a top 20 passenger hub here in the United States. Its development eventually helped catapult Charlotte from a sleepy southern town into a major U.S. metropolitan area. And in 2007 – largely as a result of the persistent efforts of then Charlotte Mayor Pat McCrory – the city put its first light rail system into service and has steadily increased that service to 15 stations, carrying as many as 20,000 passengers daily.
The Foxx nomination, if successful, helps the President ramp up diversity in his cabinet at a time when he is receiving more than his share of criticism for having too many white, male faces as advisors. In terms of the national transportation equation, Foxx probably knows less than most. Beyond this, in terms of the waterfront itself, the prospects are even more dubious, although it is rumored that the Charlotte mayor once took a vacation at the North Carolina Outer Banks.
There is probably no compelling reason for the Senate to approve the nomination and at the same time, no real reason not to. Squeaky clean, Foxx is a nice guy. He will probably sail through the Senate hearings and be confirmed. That said; he's no more qualified to oversee domestic transportation policy than was a certain Bush nominee that ended up in charge of FEMA during hurricane Katrina. That's my unvarnished view – from Charlotte, NC, where I've lived for the past 13 years. I've seen the current nominee close up and in action. Who else in this forum can say that?
That leaves only the question of who will lead the U.S. Maritime Administration for the next 4 – well, 3.5 – years. Will our new Transportation Secretary go with the status quo and leave David Matsuda in charge of the Marad sandbox, or conversely, will they go with someone else? Who would want the job? Does it really matter anymore?
A couple hundred miles to the north, the U.S. Merchant Marine Academy at Kings Point, NY continues its unending string of bad luck. The last 5 years have seen 7 different superintendents (including interim placeholders) and DOT has finally settled on retired U.S. Army Colonel David Helis as the man to lead the academy into its next era. Last week, and as his signature decision and one which will surely define his tenure forever, he kicked the alumni association off campus. Or, so he thought. That decision, still pending in federal court on Eastern Long Island, will have long-lasting implications for nation's only federal maritime academy. A decision in court is due as early as today.
Anyone in this business is acutely aware of at least one thing: Kings Point alumni work and play well together and they get things done. They also run a large part of this maritime industry and collectively, they are a formidable force to be reckoned with. Regardless of the court decision that comes down this week, this was a silly and counterproductive move on the part of DOT and Marad. Superintendent Helis, Secretary LaHood and Marad Chief Matsuda obviously have no idea who they are dealing with. They are about to find out.
On campus and in Washington, they are spinning this as the "superintendent's decision." And yet, as we have all found out over the past five years, no DOT or Marad employee makes any statement, declaration, writes any article or decides which toilet tissue to buy without first having it blessed at the PAO level in Secretary LaHood's office. To think that Helis made this decision by himself is simply laughable. Secretary LaHood finally, 3 choices later, has "his man" in place. Will it produce whatever it is he has in mind? I have no idea.


 

Ship Recycling: Marad and the IMO, too …
The public meeting for the Marine Environmental Protection Committee (MEPC) 65 session is being held today at Coast Guard Headquarters. According to Marad sources, the public has the opportunity to provide comments and/or ask questions during the meeting. And, of interest to some readers may be the fact that former Marad Chief Counsel Denise Krepp will attend, she will speak and will represent Southern Recycling-EMR. That's significant because Krepp probably knows more about the ship recycling game and the inner workings at Marad than anyone else not currently employed there. And you just know that's got the Marad Administrator and the DOT Secretary reaching for the Prilosec.
Southern Recycling is a metal recycling operation in the U.S. Gulf Coast region and the largest volume marine ferrous producer in the United States. The company was established in 1900 and currently employs over 550 individuals in Texas, Louisiana, Mississippi, Alabama, and Florida. In short, Southern Recycling does not understand why the United States government is leading the International Maritime Organization Marine Environment Protection Committee (MEPC) correspondence group tasked with developing threshold value and exemptions for the Guidance for the Development of the Inventory of Hazardous Materials under the Hong Kong Convention for Safe and Environmentally Sound Ship Recycling (Convention).
Since the U.S. government has no intention of signing or ratifying this agreement because the Convention standards are significantly lower than those imposed on U.S. companies, Krepp and Southern Recycling will likely grill the U.S. Delegation on what their intentions are in the coming weeks. Like anything else, of course, it comes down to money and U.S. jobs. But, it is also about the environment. The United States already enforces the toughest ship recycling standards on the planet. Krepp wants to know what there could possibly be to talk about. And – on behalf of her client – she naturally wants to make sure that U.S. hulls are not reflagged for the sole purpose of circumventing U.S. recycling standards.
At the U.S. Maritime Administration, a Marad PAO would only say in a prepared statement, "The US delegation continues to be an active participant in the development of the Hong Kong Convention and its associated guidelines aimed at the safe and environmentally sound recycling of ships. The Maritime Administration's objective throughout the negotiations has been to promote international requirements applicable to all recycling facilities that are consistent with existing U.S. environmental and worker health and safety regulations. The new international scheme will improve safety conditions and environmentally sound recycling around the world and produce a more even playing field for U.S. industry." Will that involve the watering down of U.S. standards to more closely conform to an International standard that we will never sign? To be sure, this is one to watch closely.


Shipyard Grants Help the Economy: really?
The U.S. Maritime Administration announced in April that qualified small shipyards may apply for a share of $9.45 million in federal funding to help enhance their efficiency and competitiveness. The grants, made available to provide capital and related improvement projects that foster efficiency and competitive operations; quality ship construction, repair and reconfiguration; and employee training, are a good idea. Ray LaHood thinks so, too. His recent blog entry touts, "The grants DOT awards aren't just local investments. They're a catalyst for changes that pay long-term dividends in industries and communities nationwide." I couldn't agree more.
Those comments would mean so much more if the funds intended for the waterfront – in this program and many others – amounted to more than a tiny fraction of what is being spent on the other transit modes. Take for example, the also recently announced $474 million being allotted for a fifth round of TIGER (Transportation Investment Generating Economic Recovery) grants intended solely to fund surface transportation projects. Let's face it: $10 million is a drop in the bucket when compared to the billions being spent elsewhere. The money, for those yards lucky enough to win a grant, is most welcome. But the domestic waterfront, inland rivers and our ports continue to go wanting in the face of massive investments elsewhere.
Someone needs to remind the U.S. DOT that we are an island nation. Yes, I think I read that somewhere.
There's never a dull moment in Washington at the U.S. Department of Transportation, where the domestic waterfront struggles to remain a part of the nation's strategic intermodal equation. Without a sympathetic ear or people in place who actually understand just how important all of that is, it is clearly a losing battle. The past few days only serve to hammer home what we already know: it isn't getting any easier and the situation is even less likely to improve in the near term.
The preceding narrative is merely a snapshot of what's going on at DOT: Your tax dollars at work for you. Or, maybe not. – MarPro.
* * *
Joseph Keefe is the lead commentator of MaritimeProfessional.com. Additionally, he is Editor of both Maritime Professional and MarineNews print magazines. He can be reached at jkeefe@maritimeprofessional.com or at Keefe@marinelink.com. MaritimeProfessional.com is the largest business networking site devoted to the marine industry. Each day thousands of industry professionals around the world log on to network, connect, and communicate.