Michael J. Toohey
President and CEO of Waterways Council, Inc. (WCI)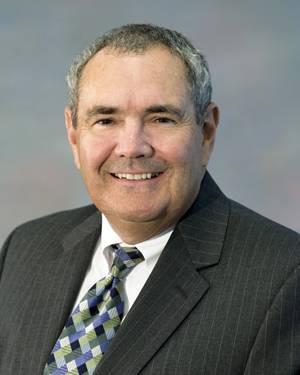 Congratulations on your appointment as President and CEO of the Waterways Council. What project is now number one on the WCI agenda and what are you and your staff doing about it?
The charge I received from the Board of Directors of the Waterways Council is to make as my primary focus the development of reliable, efficient systems of waterways. To achieve this goal, WCI has offered a comprehensive Capital Development Plan (CDP) encompassing three elements: project delivery reform, including cost-sharing re-alignment; funding priorities for the 17 authorized but unfunded navigation improvement projects; and a user fee enhancement for increasing the revenue flowing into the Inland Waterways Trust Fund. We have recently met with senior officials of President Obama's Office of Management and Budget to advocate our plan and to request that the President's Jobs Initiative include funding for inland navigation projects, 17 of which are ready to put people to work in good paying jobs immediately.

Advocating for a properly funded and well-maintained system of inland port and waterways is a tough, if not impossible job in this financial and political environment. Given your previous legislative and maritime experience, what will be your strategy going forward?
Our strategy will be based on three key initiatives: a direct federal lobbying campaign to engage Executive Branch and Congressional decision-makers to support the CDP. Secondly, we will initiate a media campaign which will focus on educating editorial boards back home in key congressional districts and states on our pro-waterways messages. We will also urge constituents to write letters to the editor on behalf of waterways improvements and attend town hall meetings, Rotary and Chamber of Commerce events, and try to earn media attention focused on our infrastructure and job creation ideas. Thirdly, we will seek to engage the people back home in support of the CDP and have them actively and frequently tell their elected officials about the importance of supporting infrastructure investment to modernize our water transportation networks.

We, as a collective maritime industry, arguably do a poor job of educating the public – and their elected representatives – as to the importance of our maritime transportation system. Would you agree with that assessment and where and how do you think we can improve on that score?
I agree with your thesis about the need to constantly educate the public and elected officials.  Change is the only constant in Washington, so education is an enduring opportunity and challenge. The focus needs to be on what is important to elected officials and for most, it is what is going on back home; how does an issue or funding request affect my district or my State?  When the public agrees that their voice does really make a difference to the outcome, then they will convince their officials about the need to take action or support an initiative.  Thus, the importance of an outreach effort through the media.

You previously worked at the U.S. Department of Transportation. Virtually 99 percent of all stimulus and infrastructure spending is going to rail, air and surface roads. Are we getting closer to convincing Secretary LaHood and Mr. Matsuda that we need to divert some of this money to dredging, lock maintenance and other importance improvements?
In fairness to Secretary LaHood, we need to recognize that inland navigation infrastructure investment is not a part of the portfolio of the U.S. Department of Transportation. The U.S. Army Corps of Engineers supports the inland navigation mission. Just as a Member of Congress cares (only) about his or her Congressional District, so too does the Department of Transportation care about Highways, Transit, Rail, Aviation, and Pipelines. Waterways are a vital component of national transportation, but they do not get the attention they deserve because of this absence from the responsibilities of the U.S. DOT. Thus, we must look to the Congress to provide the resources needed for reliable, efficient systems of waterways.

America's Marine Highway – a viable concept, but clearly stuck in neutral gear. What can be done to jump start it?
America's Marine Highway is stuck in park with a green light winking at it. The shift in traffic patterns which will result from improvements to the Panama Canal will be a tipping point in the attention given to water transportation. There will be a literal flood of traffic moving in a North–South pattern which we are ill-prepared to serve. Will we wait until the traffic shows up at our Gulf Coast Ports or will we make the investments in timely well reasoned manner? Right now, the betting is on a reactionary approach to transportation planning. We need to initiate or enhance efforts on the three legs of effective advocacy: Media Outreach, Grassroots Activism, and Direct Lobbying.

The Markland Locks and Dam situation is a perfect example of infrastructure that needs to be fixd, and fixed now. What's your take on the new U.S. Army Corps of Engineers effort that supposedly will reduce the amount of time necessary to repair the local and dam by one-third and for about $60 million less than it ordinarily would have cost. This is nominally good news. Flesh it out for us.
Hopefully it will be nothing but good news from the world's premier engineering organization. Maintenance of critical infrastructure has not been given the funding priority needed. With facilities long past their original design life, it is a miracle and a tribute to the dedication of employees of the U.S. Army Corps of Engineers that what we take for granted actually continues to function!  Recently, the Corps informed stakeholders that there will be another cost increase for the Olmsted Navigation Project. We do not yet know what that overrun will be, but it must be enormous, or there would not be the level of study that we have been told will be required before the cost estimate can be revealed. This is ominous for a project originally estimated to cost $775 million, currently projected to be $2.1 billion and now going much higher. The use of experimental engineering techniques has apparently driven the project financials to an unsustainable level for the Inland Waterways Trust Fund and those users required to pay these costs.