Timothy M. Beaver
President, American Salvage Association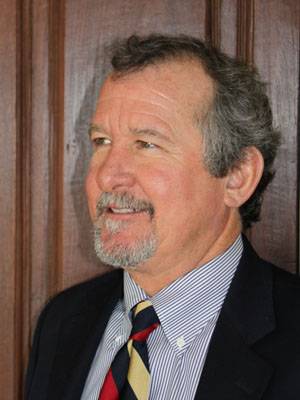 You arguably take the reins of ASA at an enviable time. Salvage has grown up and has its seat at the grownup's table in terms of regulatory importance, business acceptance and an improving global reputation. With important work still to be done, what will be your primary focus in the coming year?
The primary focus should be the ongoing development of the USCG Salvage and Marine Firefighting regulations.  Just exactly how these rules and regulations will be implemented will be shown as the required vessel response plans are approved, and subsequently activated during marine casualty events. Currently there are four major providers of overall response packages for the tank vessel community. The tank vessel community is required to have these plans in place, approved and ready to implement now. The reasoning behind having these plans in place, with appropriate contracts pre-arranged, is to hasten response times and improve responses for salvage, lightering and firefighting events.  This can only happen if, when an event is imminent or underway, the plan is actually used.  This has not always been the case in the past, and when this happens the entire system is basically a wasted effort.  We at the ASA will work hard to make these plans efficient and effective, and we will continue to ask both vessel owners and the agencies to activate the written plans early and often!

The new Fi-Fi rules have been settled and are in place. The landmark rules signify a solid relationship for salvage with the Coast Guard and other regulatory bodies. What, if anything, would you like to have seen be strengthened in these rules?
Again, we would like to be assured that all parties; vessel owners and operators, qualified individuals and agencies including the USCG Captain of the Ports, all understand basic structure and intent of the new regulations, and that the vessel response plans are activated, bringing in the salvage community early during a marine casualty rather than as a afterthought as sometimes happens. From the new rules come formal relationships between the salvage community and vessel operators. This better understanding breeds trust and good will, and a better ability to respond to serious marine emergencies with pre-identified equipment, first-class personnel and a ready organization. 

Arctic salvage response is a concern amidst the burgeoning commerce in the region as the ice retreats. Do we have the necessary assets in place to respond to a major catastrophe there? What is ASA doing to improve that metric?
Two major factors come together here which brings this issue into focus and makes it of great interest to the salvage community.  First, proposed oil field developments in the Arctic, and second, the anticipated opening of the Northwest Passage with the continued onset of global warming we see now. Oil exploration efforts will require the usual offshore operations; the operators of drilling rigs, production platforms, and those that supply these operators such as supply vessels, tugs and barges, and tankers.  All these folks need to have realistic plans in place to be able to respond during a marine casualty. The technology and techniques used worldwide need to be researched and analyzed in order to bring the best solutions to bear. We at the ASA feel that we can provide a service to the maritime community by adding this topic to our salvage conferences, and by bringing experts together to add to the general knowledge of Arctic operations.  Responsible parties need to be able to communicate to the other maritime stakeholders that all efforts are being made to avoid marine casualties, such as oil spills due to marine casualties, and that the very best techniques are at hand to respond during a casualty should it occur in spite of our best efforts.

Not everyone is qualified to be a salvor. Give us some examples of the most important formal (and regulatory) training necessary to get the right personnel started on their way.
The term Salvor or Salvage Master is not consistently defined in our industry, which sometimes causes confusion.  One thing is consistent, however; this person, whether they are called the Salvor, Salvage Supervisor, Salvage Foreman or Salvage Master is the one in charge of the overall operation. This person must be well versed in a variety of marine disciplines including naval architecture, ship stability, rigging, heavy lift, diving operations, towing, lightering, and the list goes on. Just as each Salvage Master has strengths and weaknesses depending on his experience and training, each individual project has its particular requirements which need to be addressed with experience and intelligence.  A wreck removal project may involve patching and refloating, or heavy lift, or extensive removal of cargo and ship structure, or a combination of all three. Experience and talent make a good salvor, not classroom training. Some salvors start as marine engineers, others as ship captains, while others may have even started as salvage divers. The difference between licensed sailors working up the formal ladder of experience, training and testing such as we have in the USCG and development of salvors is clear. Salvors are not licensed, tested or formally trained just to be salvors. Salvage Masters result from a career dedicated to all aspects of maritime salvage, usually within the framework of a 'steady job' such as vessel captain, naval architect or engineer, or as I mentioned, a diver working on ships, tugs and barges on a daily basis. At the ASA we provide training less for salvors than we do for the users of salvage services. The salvage community has been effective in finding talented and enthusiastic people that can be given the experience and training on the job, and there is no real shortage of these people. There is a need for the maritime community to understand what we as members of the ASA do, and how we can save them time, money and prevent pollution from damaging both their reputation and our environment by keeping the oil in the ship during a maritime casualty event.

Responder immunity is a big topic – still not wholly resolved – for salvors today. What is ASA's position on what needs to be done and how do we get there?
Responder immunity is a basic tenet of oil spill response and salvage. During an emerging situation where prompt decisions and decisive actions mean the difference between immediately jumping into action with tugs, helicopters and personnel to get a vessel off the rocks intact, or a delayed action resulting in a broken ship and massive oil spill, the salvor must not hesitate. If the salvor is pulled up short by the potential of civil and criminal penalties should his efforts fail, or should he make a misstep at any point, then the maritime community will simply be deprived of this service. Salvage immunity simply takes that risk out of the equation, allowing the best result to happen.