Tracy Zea
President & CEO, Waterways Council Inc.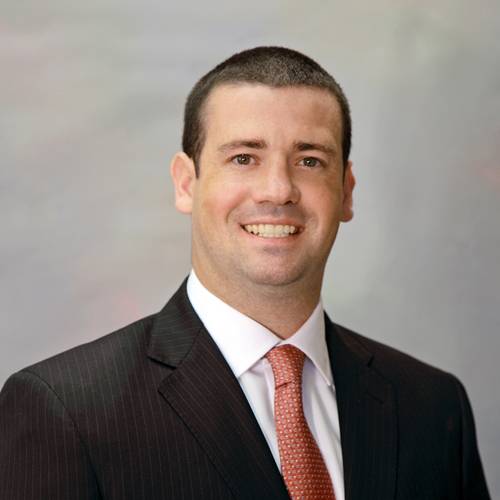 There has been much coverage in the mainstream media about the overall infrastructure bill, but what precisely is in it for the U.S. inland waterway system?
This infrastructure package provides a once-in-a-generation opportunity for our nation's inland waterway infrastructure.
So, what is actually in the bill for inland waterway infrastructure? $2.5 billion is provided for construction and major rehabilitation of projects. To put this in perspective, if you look at the last 10 years of funding, plus the last infrastructure bill, which was done in ARRA, which was done under the Obama administration, $2.1 billion was provided over the last 10 years for the inland waterways. So, this is more funding than the infrastructure package plus the last 10 years of funding. Again, it's a once-in-a-generation opportunity that's going to significantly advance our nations inland waterways infrastructure.

So, when we got the release from WCI talking about the bill, it was mentioned that the capital investment strategy navigation projects will be given priority. What specifically does this mean for the inland waterway system?
Capital investment strategy, or CIS for short. A lot of people probably do not know what the capital investment strategy is. It is a very unique document. It's agreement between the Corps and the Inland Waterway User Board. It's a federal advisory committee that is set up by statute of law that the core and the users of the system get together, and they rank and file in which construction projects should be constructed. So, to put it very, very, in simple terms, it's a list of priority projects that is tiered in order of which they should be built.

So, I know the specifics on how, where, and when the funds will be prioritized and deployed is still to be determined. But, from WCI's perspective, what do you count as the top two or three projects that deserve immediate attention?
You know, that's a very good question. So, recently some breaking news that came out. The Biden administration released the fact sheet in which it focuses on ports and waterways only. And in that fact sheet, they said the full $2.5 billion will be allocated here in 60 days. So, we will know where the 2.5 billion will be spent. Most likely, again, it is the government. They could slow lock it a little more here in 60 days. But the capital investment strategy, our top priority since it was created back in 2010, is to finish what you started. So, currently, Chickamauga Lock near Chattanooga, Tennessee, still needs about $39 million in funding. Then Kentucky Lock, just outside of Paducah, Kentucky, is the easiest way to think about that Lock still needs about $450 million. So, those two projects we hope to get fully funded right away.
And then, if you go into the capital investment strategy, which is tiered A, B, C and D, that's where you're provided buckets. And in that, there was a new start last year given to Montgomery Lock. So we would like to see that one finished with just outside of Pittsburgh, Pennsylvania. And then the other three in tier A is Three Rivers, which is the mouth of the Arkansas meets the Mississippi River, as well as two nest projects, navigation ecosystem sustainability projects. So, the first one is Lock and Dam 25, just north of St. Louis on the Mississippi River. And the other one is La Grange Lock, which is, if you're coming from the Mississippi River, the first Lock on the Illinois River. So, those are your four-tier A projects, really three since Montgomery got the new start. So, that's a finish what he started. But those are the three we think need to get priority and funded to completion, and these $2.5 billion provide the opportunity for those to be funded completion.

While this infrastructure bill certainly is historic, the inland waterway system and its uses still face a multitude of challenges from increasing numbers and intensity and natural disasters to environmental issues, and of course, COVID. When you look at the coming 12 to 24 months, what are WCI's priorities?
WCI's top priority will be the implementation of these $2.5 billion. Getting the funds is important, but making sure the Corps spends them in a correct efficient manner so that these projects don't drag on for 30 years, they're completed in five to six years timeframe, kind of like the locks were built back in 1920s and '30s in a six-year timeframe. So that's our top priority, but besides that, appropriations is still ongoing. So, here for the next two years just ensuring that our full use of our waterway trust fund receipts, which is the 29 cents gallon of fuel is spent full and efficient on top of the match, which was done by the general treasury. And that is making sure we have two parallel tracks. So you're continually funding through the trust fund and the construction program, but also the infrastructure package.
And then you got Water Resources Development Act 2022 coming up. Luckily for WCI, we received a very large win last year for the industry in adjusting our cost-share formula for construction projects. So, this year we're playing defense, we're making sure no harm is done to the industry at a time where we have a critical opportunity to advance.