Dean Shoultz's Profile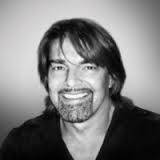 d******z@verticalive.com
Public: Yes
Receving Updates: Yes
Employment Status
Company Employee
Principle Nature of Business
Maritime Equipment Manufacture / Distribution / Supply
Professional Interests
Classification Society, Corporate Communications, Crew/Personnel Management, Maintenance, Maritime Regulations and standards, Safety & Fire Protection, Systems, Vessels, Barges, Cargo ships, Cable ships, Dredgers, Fishing vessels (commercial), Lake freighters, Offshore supply/crew ships, Passenger ships, Pushboats, Research vessels, Salvage vessels, Survey vessels, Tugboats
Trade Events
CMA, International Workboat Show, Offshore Technology Conference (OTC), SNAME
Associations and Organizations
RINA
Blogs
As improvements to communication technologies, sensors, and vessel electronics continue to progress, operators are more motivated than ever to provide reliable communication solutions to their fleet. The wide range of options and variables involved…
Faced with a tightening twenty three month SubChapter M compliance window workboat owners have another tool to assist them through this daunting transition. Workboat industry thought leader MarineCFO announced a 15 week series of free educational…
Since 2011 I have been involved with in nearly every high level discussion concerning SubChapter M technologies and recordkeeping. It has been a long and often times anxious road as we have all pondered what USCG would publish in the Final Rule.
Countless Federal laws govern nearly every aspect of the inland waterways transportation industry, yet the convergence of the United States Coast Guard (USCG) Sub Chapter M impending Final Rule with the Internal Revenue Service's (IRS) Inland…
The catalyst to successful software development in the workboat market is economically solving a myriad of marine operational data issues within the framework of a simplified onboard User Interface (UI). Every day boatmen labor to reduce the…
MarineCFO recently made available the Guidebook to SubChapter M Recordkeeping as a free "in the interest of the industry" publication to assist towing vessel operators ramp up their SubChapter M system of documentation as proscribed by the rules.