Joseph Keefe's Profile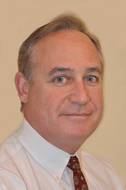 j****e@carolina.rr.com
Public: Yes
Receving Updates: Yes
Positions
Vessel Planner
Meridian Port Services
08/01/2015 – Present
Planning of Ship's stowage as requested by the shipping line. Also, planning the operational sequence taking into consideration the maximum gangs available, best crane split, density and intensity whi
Professional Interests
Admiralty Law, Cargo Handling, Classification Society, Corporate Communications, Crew/Personnel Management, Environmental / Emissions, Insurance (Marine), Maritime Regulations and standards, Offshore Oil / Gas Exploration, Port Authority, Remotely Operated Vehicles (ROVs), Salvage, Security Services & Systems, Cargo ships, Pollution control vessels
Designations, Licenses and Certifications
Captain
Blogs
It is a dangerous world out there. Because of it, and no matter how far removed I may find myself from a former life at sea, I still retain a fierce loyalty and certain sympathies to anyone to goes to sea to make a living – to include the Navy…
This week's PVA Annual Convention brought together an enthusiastic group of passenger vessel and ferry stakeholders. The robust turnout bodes well for this sector, and the broader OEM and service providers who keep it humming along.Savannah…
Trouble in Paradise: the Venezuela crisis deepensAs we plow on into the New Year amidst a reasonable level of optimism when it comes to the global energy situation, it can also be said that there is likely no sadder story coming out of 2017 than the rapidly deteriorating situation in Venezuela.
The environment for licensed mariners – especially the unlimited tonnage kind – is becoming especially 'iffy.' We've seen this movie before – this time it is different, more complicated and far more serious.On my way home from a trade event…
MarTID – the Maritime Training Insights Database – a historic initiative to study global maritime training practices, has officially been launched.Launched just last week, the Maritime Training Insights Database (MarTID) is an initiative of The World Maritime University…
For Maritime TV, author Mike Balzano begins a four part series on Revitalizing the Merchant Marine, based on the lessons learned from the latter part of the 20th century when he served several as an advisor to several U.S. Presidents in support of Jesse Calhoon, then President of the MEBA.
A midshipman from the U.S. Merchant Marine Academy contacted Maritime TV wishing to provide a midshipman's perspective on the current Sea Year Stand Down and Accreditation Issues. For this interview, we agreed not to release the identity or gender of the midshipman…
On August 25, 2016, Rear Admiral T.K. Shannon relinquished command to Rear Admiral Dee Mewbourne aboard the USNS Lewis B. Puller (T-ESB 3), and Maritime TV was there to cover it.
Clay Maitland discusses whether there is a boom on the horizon for the use of LNG as a shipboard fuel and what will drive it's acceptance industry-wide.
Maritime TV salutes the life and career of Congresswoman Helen Delich Bentley, a tireless champion for the U.S. maritime industry, who passed away on Saturday, August 6 in Timonium, Maryland. This memorable address from Bentley was delivered…