Joseph Keefe's Profile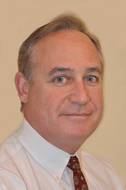 j****e@carolina.rr.com
Public: Yes
Receving Updates: Yes
Positions
Vessel Planner
Meridian Port Services
08/01/2015 – Present
Planning of Ship's stowage as requested by the shipping line. Also, planning the operational sequence taking into consideration the maximum gangs available, best crane split, density and intensity whi
Professional Interests
Admiralty Law, Cargo Handling, Classification Society, Corporate Communications, Crew/Personnel Management, Environmental / Emissions, Insurance (Marine), Maritime Regulations and standards, Offshore Oil / Gas Exploration, Port Authority, Remotely Operated Vehicles (ROVs), Salvage, Security Services & Systems, Cargo ships, Pollution control vessels
Designations, Licenses and Certifications
Captain
Blogs
ESG begins the long road back to the 'new normal.' There are two reasons why I wouldn't bet against them.Florida Gulf Coast-based Eastern Shipbuilding Group has resumed operations at both of its two main shipbuilding facilities just two weeks…
The full range of technology has arrived on the waterfront. Today, anyone who has the need to step on board any commercial watercraft knows that only too well. For those of us who have toiled in the business for almost 40 years, the changes…
A proposed rate adjustment for the Houston Ship Pilots has come under unusually heavy fire from the key stakeholders who sign their checks. What happens next could reshape the future of deep draft ocean commerce in U.S. waters.Business as UsualIt's…
A slightly delayed 'MARAD-NSMV Industry Engagement' event is now scheduled for 26-28 September at MITAGS in Linthicum, MD. The National Security Multimission Vessel (NSMV) is, so far, a conceptual design for the hoped-for replacement class of…
Not too long ago, I shared in this venue the wonders of what I saw in terms of new technology for the waterfront at the biennial SMM Trade Show in Hamburg, Germany.And, it was truly impressive; a harbinger of what is to come and indeed, what's already arrived on our doorstep.
For Maritime TV, author Mike Balzano begins a four part series on Revitalizing the Merchant Marine, based on the lessons learned from the latter part of the 20th century when he served several as an advisor to several U.S. Presidents in support of Jesse Calhoon, then President of the MEBA.
A midshipman from the U.S. Merchant Marine Academy contacted Maritime TV wishing to provide a midshipman's perspective on the current Sea Year Stand Down and Accreditation Issues. For this interview, we agreed not to release the identity or gender of the midshipman…
On August 25, 2016, Rear Admiral T.K. Shannon relinquished command to Rear Admiral Dee Mewbourne aboard the USNS Lewis B. Puller (T-ESB 3), and Maritime TV was there to cover it.
Clay Maitland discusses whether there is a boom on the horizon for the use of LNG as a shipboard fuel and what will drive it's acceptance industry-wide.
Maritime TV salutes the life and career of Congresswoman Helen Delich Bentley, a tireless champion for the U.S. maritime industry, who passed away on Saturday, August 6 in Timonium, Maryland. This memorable address from Bentley was delivered…