Thomas Montgomery's Profile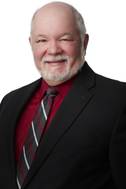 t***************y@inlandrivershr.com
Public: Yes
Receving Updates: No
Louisville, KY 40243
United States
Positions
President & CEO
Inland Rivers HR
01/01/0001 – Present
Blogs
By Vicki Morgan and Thomas MontgomeryApplications are often the first impression most applicants have about your company. A well-constructed and comprehensive application not only provides you with the needed information to determine if the applicant is qualified…
By Vicki MorganOne of the first things a company must do when it makes a new position is to establish hiring criteria. But before you can establish who you're going to consider for hire, you should understand the tasks associated with the job.
One of the things companies struggle with in hiring is deciding to hire experienced versus inexperienced people. It's a legitimate concern, particularly if experience is important in a job. For example, if you need a doctor to operate on you…
By Vicki Morgan and Thomas MontgomeryWhat do you do? Crew Dispatch is screaming they can't crew their boats because HR won't hire any people. Operations Managers and Port Captains complain that the people you hire don't know anything, so why can't HR hire more experienced people?