William P. Doyle's Profile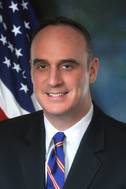 w****e@fmc.gov
Public: Yes
Receving Updates: No
Positions
Executive Director and Chief Executive Officer
Dredging Contactors of America
01/01/2018 – Present
Blogs
On August 9, 2017, I had the opportunity to visit and tour Port Canaveral, Fla. and discuss liquefied natural gas (LNG) as a marine fuel. Attendees at the discussion included Port Canaveral leadership, staff, port partners and tenants, representatives of the U.S.
By Owen Braley and William P. DoyleOn June 26, 2017, Panama celebrated the one-year anniversary of the opening of the expanded Panama Canal. On the inaugural day, the first post-Panamax vessel to transit the expanded canal was the 9,400-plus TEU containership COSCO Shipping Panama.
The International Maritime Organization's (IMO) Marine Environment Protection Committee (MEPC) will meet July 3-7, 2017, in London, where the January 1, 2020 implementation of the .50 percent m/m (mass by mass) global sulfur content limit for shipboard fuel oil will be discussed.
The August 2016 collapse of Hanjin Line was a wake-up call for the entire ocean transportation supply chain. More than $14 billion in cargo was stranded at sea and ships were scattered all over the globe at anchor or just outside territorial waters.
Panama is a proud country, and it is even prouder this week in the wake of the opening of the newly expanded Panama Canal. I had the opportunity to visit Panama for the opening ceremonies of the canal. At the same time, I also had the pleasure…
The U.S. Army Corps of Engineers (USACE) awarded a $92 million construction contract to Great Lakes Dredge & Dock Company, LLC, to deepen and widen the Corpus Christi Ship Channel (CCSC) from the Gulf of Mexico to Harbor Island, as part of the…
William P. Doyle, CEO & Executive Director of the Dredging Contractors of America participated in a "Day of Thank You to the U.S. House of Representatives and Senate for the Jones Act."  Doyle as a representative of management for the maritime…
The week of March 19, 2018, set maritime related records in Washington, D.C. The U.S. Maritime industry visited the largest number of Congressional offices in the nine-year history of the annual Congressional Sail-in. The Omnibus spending bill…
We had a very successful Washington, D.C. fly-in this past week. It was a good and solid effort made by all to demonstrate the resolve of the U.S-Flag dredging industry.The Dredging Contractors of America (DCA) is appreciative of the time and…
Weeks Marine's brand new hopper dredge Magdalen was delivered on December 22, 2017 by Eastern Shipbuilding after successfully completing sea trials and U.S. Coast Guard inspections.Commenting on Weeks Marine's new hopper dredge Magdalen, William P.