Interview: Takeshi Okamoto, ClassNK
As COVID-19 and a historically weak energy market wreaks havoc on maritime, Takeshi Okamoto, Corporate Officer and General Manager of Public Relations Team, ClassNK, tells Maritime Reporter & Engineering News in its May 2020 edition that the pandemic will effectively help to fast track portions of its ClassNK Digital Grand Design 2030 strategy, particularly "where we have a great interest in expanding evaluation methodologies using digital technology to substitute the current physical evaluation methods."
Takeshi Okamoto was part of Maritime Reporter's report on 'Class', with participation by the four largest classification societies. The full report from May 2020 will be available online shortly, but until then below is the full text from our interview with ClassNK.
The COVID-19 pandemic: To start, from your vantage point, put in perspective how this global virus has impacted the maritime market?

In the short term, seaborne trade is expected to decrease due to a recession caused by the spread of COVID-19. At this point, we hesitate in predicting the scale of the downturn, or indeed when the pandemic will come to an end and we would like to stress our view that it is imperative that an industry that works together and joins hands will be better placed to get through this difficult situation.

How, specifically, has it impacted your organization?

The volume of correspondence related to due dates for inspections and survey procedures for ships in operation and newbuildings has increased drastically. To better respond to the situation while maintaining high quality services, we have temporarily shifted some human resources from on-site surveys, supporting clients by making greater use of remote surveys and taking other practical measures. As a matter of urgency, we have invested in the ICT to reinforce and enhance our remote operations capabilities, and also to support staff working from home. ClassNK is maintaining its entire corporate resources to fulfill its responsibilities as part of the supporting infrastructure for seaborne trades.

Many leaders I interview today say that long-term planning has come down to "the next 24-hours." Discuss how your short-, mid- and long-term planning has evolved.

While it is fair to say that day to day decision making is currently based on emergency procedures, ClassNK remains committed to its Mid-Term Plan, R&D Roadmap, and its recently announced ClassNK Digital Grand Design 2030 to better integrate data utilization and grow its activities based on opportunities presented by digital technologies.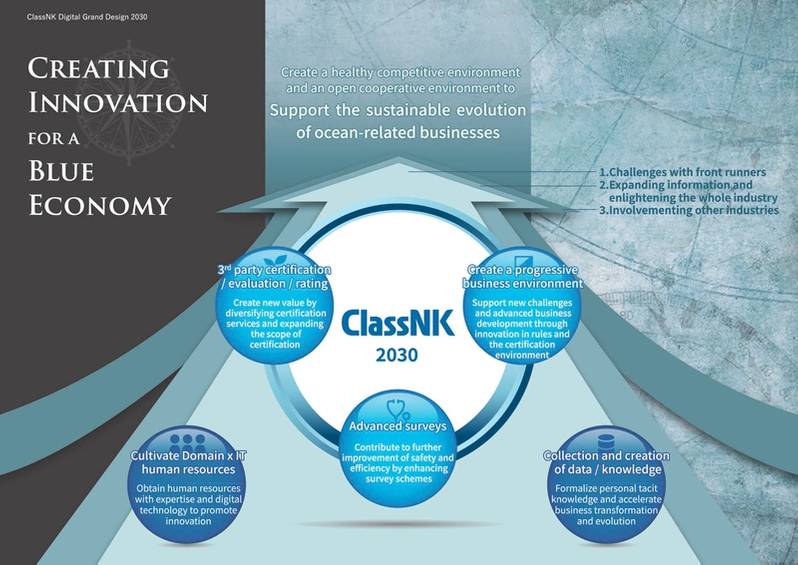 This pandemic will materially impact nearly every industry. How do you see today's situation impacting ship classification?


With travel restrictions in place around the world, physical visits to ships, offices and factories are being limited. We are providing appropriate services, including remote survey, which best suit individual cases. Ultimately, we take guidance from the Flag State concerned, but ClassNK is also a bridge connecting our clients and flag states, and promoting cooperation between them.
ClassNK also believes that the current situation will have specific consequences for its activities: we believe it may trigger or accelerate transition away from time-based, periodic surveys towards risk-based survey schemes.

While many organizations discuss planning for a Black Swan event, I would argue that very few could have projected the depth and breadth that the COVID-19 pandemic reach. That said, looking at your organization: How were you best prepared for this event? When the smoke clears and there is a return to normalcy, what areas will you strengthen to prepare for the next event of this magnitude.


We have been able to provide our technical services to support our clients' operations by following our Business Continuity Plan. It is also fair to say that the use of digital technology - including the electronic certificates launched three years ago - has helped to ensure that the provision of our services has continued as normally as possible.

As mentioned above, we recently announced the ClassNK Digital Grand Design 2030 strategy. Picking out one aspect of this, we are currently constructing survey systems that are in line with condition monitoring and evaluation technologies, where we have a great interest in expanding evaluation methodologies using digital technology to substitute the current physical evaluation methods. Though the goal is set to 2030, once the feasibility of a given piece of technology is confirmed, it will be quickly deployed as part of our operation.




• ClassNK • digital technology • survey systems